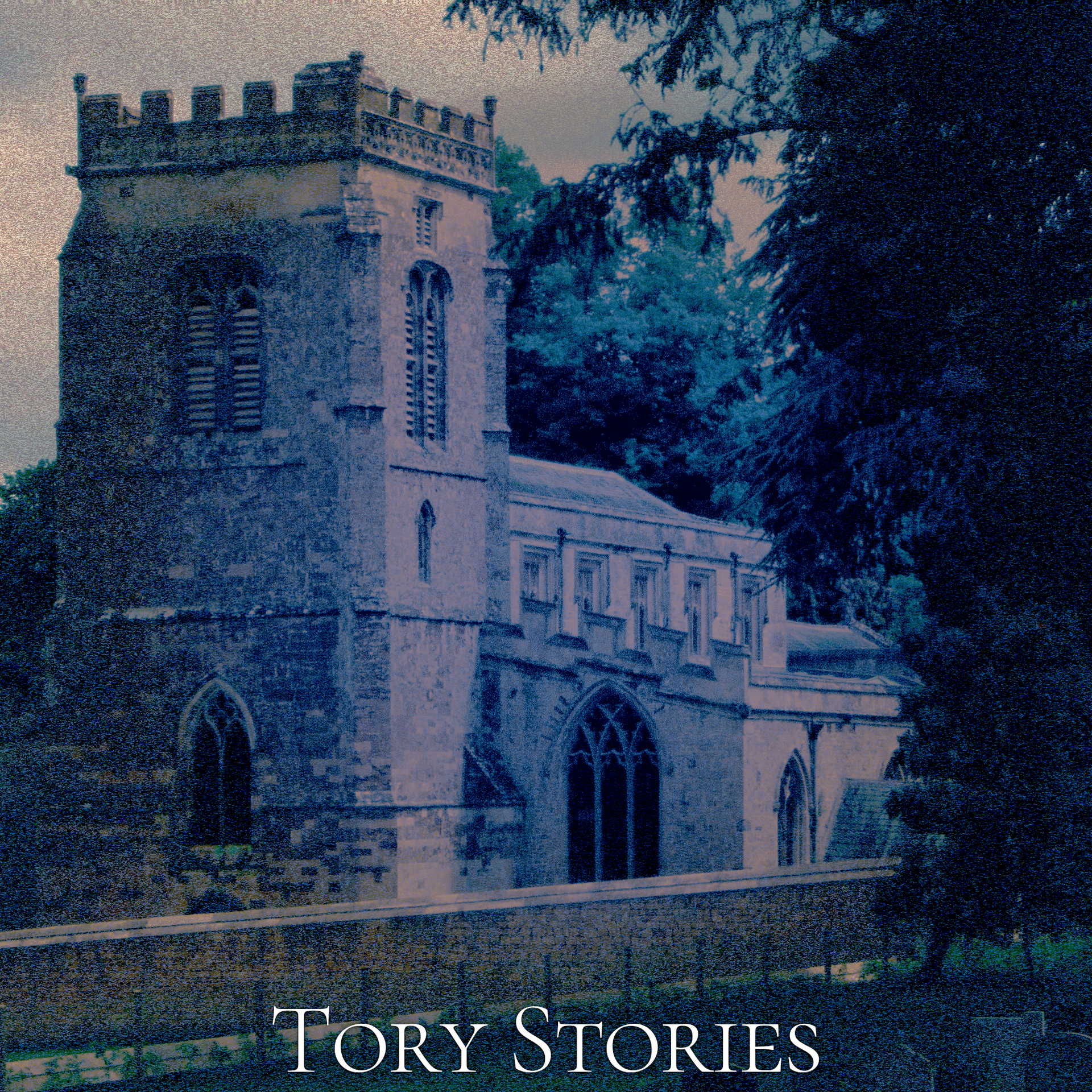 These Tory Stories podcasts aim to act as modest counters to the almost universal Whig version of history. Observing history in the world from the point of view of an 18th century Tory. Their particular focus will be on the industrial revolution and the Tory achievements of 1660-1832. Tory Story 2: The Oxfordshire School of Economic thought. Lord Liverpool's economic policies applied at the crucial point of the industrial revolution's economic takeoff were remarkably successful producing a century of unprecedented economic growth. This podcast will trace the development of the school of economic thought predominantly growing within the 17th and 18th century Tory party that animated those policies. It will show that the rural county of Oxfordshire, not the university, produced that school, which I've therefore christened the Oxfordshire school. The Oxfordshire school's principles were quite distinct from the Whigish view of Adam Smith and William Gladstone that became known as classical economics, Though they share some elements with both that and the later Austrian school. Furthermore, many of the Oxfordshire school's principles were developed well before the publication of the Wealth of Nations. In summary, the most successful economic policies in world history in terms of their long-term global effects can be traced back in their origins to before the English civil war and the idyllic Oxfordshire village of Great Tew. First a brief primer on Liverpool's economic policies. Overall, they were an amalgam of classical and Austrian economics albeit adopted in many cases before either of those theories were promulgated. Property rights were sacrosanct; The most important economic principle. Free trade is good, but revenues from tariffs and excises are even better since they fall primarily on the well-off. Corn laws work: they assure food security in wartime and protect agricultural workers from impoverishment thereby raising wages all round and encouraging the use of technology. Free trade does not work in extreme circumstances, such as the British famine of 1800 when Jenkinson and Liverpool combined to allow state bread production from imported grain over the protests of free trade purists. Bubbles inevitably occur because of foolish investment derived from excess money creation. They should be deflated if possible and should not lead to bailouts. Here, Liverpool anticipated the Austrians. The banking system should be local and atomized and riskless savings vehicles should be separated from risk-taking bank lending. Overall rentiers should be encouraged, not euthanized as Keynes wanted to do. Paper money should be issued only by privately owned banks, not by the government or a state controlled central bank and should be anchored by a firm gold standard. Modest cash payments or food handouts for poor relief are economically beneficial because they reduce the downside risks of working class enterprise. Anything beyond this, for example, a 19th century workhouse system set up by the 1834 poor law amendment act is expensive and almost certainly cruel and damaging. To see where these economic policies come from, we need to visit first the idyllic Oxfordshire village of great Tew in the decade of the 1630s, before the disputes between king Charles the first and his parliaments descended into civil war. In that decade, the Manor house at great Tew was occupied by Lucius Carey, Second Viscount Falkland, a wealthy aristocrat who inherited large Oxfordshire estates on the death of his father in 1633. Falkland was a remarkable man. Edward Hyde later, Earl of Clarendon wrote later that all mankind could not, but admire and love him. At great Tew, he assembled a circle of theological and political thinkers, which Hyde, one of their number, described as "a college situate in a purer air". Apart from Falkland and Hyde, the group included John Selden, foremost legal thinker of his time, Gilbert Sheldon, who became Archbishop of Canterbury after the restoration, the poets Abraham Cowley, Sir John Suckling and Thomas Carew and Edmund Waller, a poet and politically moderate politician who served in parliament intermittently for 60 years from 1625 to 1685. The great Tew circle following the doctrines of Richard Hooker, the Elizabethan theologian, propounded a rationalist approach to religion and opposed the somewhat intolerant and very corrupt government of Charles the first, although they remained royalist. They differed from time to time on religion and other matters, but consciously took the view of Cicero and Erasmus that such differences should not mar an underlying friendship and might lead to truth. Economics was peripheral to the great Tew group, but they strongly opposed the Royal monopolies that hampered the economy under the early Stuarts, supporting freedom of domestic trade. An example of the kind of monopoly great Tew objected to was the new soap monopoly of 1632. A group of well-connected courtiers of Charles the first had invented a new kind of soap, which they claimed washeth whiter. Instead of just marketing their product in the normal way, they persuaded Charles the first to grant them a monopoly over all soaps sold throughout the kingdom, so that only their new soap could be used. Other soap makers were shut down. The result was that the general populous refused to buy the expensive new soap, thus becoming not only disgruntled, but filthy. This sorry episode was a major source of parliamentary support in the crisis leading up to the civil war. Great Tew's thinkers objected to the state imposed restrictions of the Tudor and early Stuart monarchy, so they had an early belief in the value of freeing up trade, at least domestically, and removing restrictions on property transfer. Clarendon would develop these ideas during his time as Lord Chancellor and effective prime minister in 1660 to 67. When crisis came in 1640 Falkland whose Viscountcy was Scottish thus not carrying a seat in the Lords, and Edward Hyde, the future Clarendon formed an important moderate group in the long Parliament's house of commons. They began by supporting major reforms, but ended up opposing John Pym's Grand Remonstrance of November, 1641. The Grand Remonstrance passed by only 11 votes and by destroying the central principles of Charles' government made rapprochement with the crown impossible. According to Clarendon's later history, Oliver Cromwell had planned to emigrate to New England if it failed; and there's an interesting alternate history novel in that thought. Falkland and Hyde then joined Charles the first's administration. Falkland as secretary of state, Hyde as chancellor of the Exchequer. When the nation descended into civil war, Falkland fought for the king at the battle of Edgehill, but became discouraged by the royalist lack of success and the worsening relations between the two sides. Thus before the second battle of Newbury in September 1643, Falkland told his friends that he forsaw much misery to his own country and did believe he should be out of it ere night, after which he was killed in that day's battle. His influence lived on, however, both as a romantic example of the perfect cavalier gentleman and as an intellectual mentor to Hyde, the future Clarendon who, although two years older was less rich and from a less elevated gentry background, so saw Falkland as his mentor as well as his friend. As a romantic hero, Falkland was much admired by the Victorians. Sir John Marriott in his 1907 biography described him as combining in no ordinary degree, the intellectual luxuriance of the Greek and the moral austerity of the Puritan. His principle importance to later generations however, was the intellectual impetus, which he and the great Tew circle gave to his friend Hyde. Clarendon (Hyde) was also an Oxfordshire man. His seat was at Cornbury, eight miles from great Tew. As Lord chancellor from 1660 to 67, he set up the restoration constitutional settlement and pushed Britain in an entirely new direction economically towards an industrial revolution in the future. Later through his second son Lawrence Hyde Earl of Rochester, he was the inspiration for the Tory part of 1678 onwards. Finally, his history of the great rebellion published after his death, is generally regarded as the greatest work of history written in the 17th century. Clarendon's new economic ideas appeared immediately after the restoration with the convention Parliament's passage of the tenures abolition act 1660. This eliminated many feudal dues and service obligations that have been due to the crown. More important, it eliminated the feudal restrictions on landholding making land an asset that could be freely bought, sold, and mortgaged. By this means it freed up enormous amounts of capital that could be used to finance industrialization. In creating a free market in land, this act gave Britain an advantage that France, Spain and the holy Roman empire all lacked even a century later. To replace state revenues from eliminated feudal dues, section 14 of the Tenures abolition act also imposed an excise duty on tea, coffee, sherbet, and chocolate. By shifting state revenues to these new sources, Clarendon performed a vital service for the country's fiscal future. Most previous taxes had been fixed in amount so vulnerable to inflation and failing to increase as the country's population and prosperity grew. On the other hand, customs and excise duties on these newly consumed products, as well as on tobacco and sugar produced in Britain's American and west Indian colonies increased with the increase in national wealth, trade, luxury, and consumption of these expensive imported goods. These new revenues form the basis of Britain's taxation system until the 1840s. By 1792, customs and excise duties were producing 69% of Britain's revenue of 18.7 million pounds, itself some 15 times the revenue in 1661 in pounds whose value had changed little. The burden of this new system fell primarily on the luxury consuming wealthier classes. The revenues it produced were naturally buoyant as wealth and trade increased. Clarendon also reformed the coinage producing the first milled coinage whose edges were machine stamped, reducing the ability to debase the coinage through clipping. He reformed administration, removing internal duties and stamping up the monopolies that had persisted in Charles the first's time, despite the 1624 statute of monopolies. This made internal trade flow smoothly unlike in France, the holy Roman empire and other countries where internal duties persisted. Clarendon's reforms were those of a practical statesman with little backing of economic theory. He was aware of Thomas Mun's mercantilist theories, but adhered to them only to the extent they improved state revenues, his principle aim. Economic theory followed in the writings of the merchant and statesman, Sir Dudley North. North was another Oxfordshire man being MP for Bambury close to the North family seat at Wroxton Abbey. North was the youngest son of fourth baron North and made a modest fortune as a merchant in Turkey, becoming the Levant company's chief representative there. He thus had a detailed hands-on idea of how international trade worked. He returned to London in 1680 and resumed a mercantile business where he had a sharp eye for foolish speculations. As his brother Roger said in his biography, I have often heard Sir Dudley say run away from great bargains, so I doubt he would have made but an indifferent south sea merchant. Referring to the south sea bubble of course. North was nominated sheriff of the city of London in 1682, where he was initially beaten by the Whig candidate, but installed by the king. In office North presided over the juries that condemned the Whig martyrs, William Russell and Algernon Sydney to execution for their involvement in the rye house plot to assassinate Charles the second. He was then through the influence of Clarendon's son Rochester, who was at that time Lord treasurer, made commissioner of customs where his skill with accounts enabled him first to eliminate several frauds in the customs and then at the request of Rochester to prove that the books for the farm of the Hearth tax revenues were also fraudulent. After the accession of James the second, North was elected chairman of the ways and means committee in the 1685 parliament. Here, he rejected the land tax proposed by the Whigs and instead imposed modest customs duties on tobacco and sugar, both colonial commodities whose consumption was rapidly increasing. However, he failed to prevent an excessively lucrative arrangement by which the Goldsmiths could bring bullion into the treasury and have it coined into money by weight, which at times of low bullion prices was inflationary. In a meeting with parliamentarians and Lord treasurer Rochester, Sir Dudley North reasoned with them against it beyond reply. And then the argument was let there be money my lord by God, let there be money. The country gentlemen are commonly full of one profound mistake, which is that if a great deal of money be made, they must have a share of it, such be the supposed consequence of what they call plenty of money. Some things don't change. The country gentlemen of 1685 succumbed to the Keynesian money printing fallacies of today. North's main contribution, however, was, his 1691 pamphlet discourses upon trade, the earliest classic of free market economics 40 years before Cantillon and 85 years before the wealth of nations. This had limited circulation at the time, but North's friendships with influential Tories and his own public career gave it considerable policy significance. It was rediscovered by the economist, John McCulloch, who not only republished it in 1822, but sent a copy to David Ricardo who responded I had no idea that anyone entertained such correct opinions as are expressed in this publication at so early a period. North believed that interest rates and trade should both be as free as possible and summarized England's economy of 1691 as follows: in process of time if the people apply themselves industriously they will not only be supplied, but advance to a great overplus of foreign goods, which improved would enlarge their trade. Thus, the English nation will sell onto the French, Spanish, Turk, et cetera, not only the product of their own country as cloth, tin, led, et cetera, but also what they purchase of others as sugar, pepper, calicos, et cetera. Still buying where goods are produced and cheap and transporting them to places where they are wanted making great advantage thereby. North also anticipated Mandeville's 1714 fable of the bees. The main spur to trade or rather to industry and ingenuity is the exorbitant appetites of men, which they will take pains to gratify and so be disposed to work when nothing else will incline them to it. For did men content themselves with bare necessities, we should have a poor world. North ends by condemning sumptuary laws, restrictions on trade and other government interference. Thus, we may labor to hedge in the Cuckoo, but in vain for no people ever yet grew rich by policies, but it is peace, industry, and freedom that brings trade and wealth and nothing else. I couldn't have put it better myself. The phrase, no people ever yet grew rich by policies should be forced recitation for every Keynesian or Marxist economist and indeed every politician until they understand it. North's great Grandnephew Frederick Lord North was prime minister from 1770 to 1782 and chancellor of the Exchequer for three years before that. He was a noted expert in economic matters, remaining chancellor of the Exchequer throughout his administration. While reading and patronizing Adam Smith, he brought Sir Dudley North's economic ideas into his administration's policies and would have gone further had it not been for the American war. North gets blamed for the loss of the American colonies. But while you cannot give him more than a small share of the credit, the crucial takeoff phase of the industrial revolution happened mostly during his 15 years in charge of economic policy. The duke of Grafton, his boss was prime minister from 1767 to 70 was more interested in horseracing. Well, what do I mean by that? Didn't the industrial revolution happen during the 1780s under the Younger Pitt? Well, no, it didn't. James Watts' rotary steam engine, the first steam engine that could power machinery was introduced in 1783. And of course it changed the world. But the industrial revolution was about a lot more than one improved model of steam engine, and in any case, Watt's condenser, his other great advance had been invented in 1769. The 1760s and early 1770s saw four major changes that together caused economic liftoff. They were: a sudden doubling in the annual number of patent applications between the 1750s and the 1760s, an explosion in the number of local country banks that for the first time gave ordinary people the ability to finance small local businesses, an outburst of great industrialists that between them caused the economy to surge: Josiah Wedgwood, John Roebuck, John 'iron mad' Wilkinson, Richard Arkwright, and Matthew Boulton all made their first and most important advances in the 1760s. And finally, the first great wave of canal building. The Bridgewater canal completed in 1761 had shown the way, but the canal's getting parliamentary approval from 1766 to 1770, all designed by James Brindley, and mostly forming part of his grand cross scheme to link the Trent, Mersey, Severn, and Thames rivers revolutionized Britain's transportation system. They made it possible for the first time to move bulky goods long distances and thus created a true national market. The difference is that a horse and cart could move about one and a half tons of goods whereas a canal barge could move 50 tons. It was that great a qualitative difference. The American war slowed development down as wars generally do because they make private sector finance more expensive and difficult to obtain. But the industrial revolution was already in full swing before that was started. The first serious outbreak of machine breaking factory burning Luddism occurred in 1779. Those machine burners, the worst outbreak of which occurred at Richard Arkwright's Birkacre factory in Lancashire were protesting against the effect that industrialization's greater efficiencies appeared to have on job opportunities. In reality, the textile industry was in a downswing because of the war. In summary North may have lost the American colonies, but he helped to give Britain something much more valuable: Industrialization. Probably North's most important purely economic legislation was the corn act 1773. The steady rise in British population from around 1740 had now almost eliminated the grain export surplus of the 1740s so that the trade was approximately in balance, but fluctuating sharply from year to year. Elizabethan laws had forbidden grain speculation preventing the market from working properly. So North decided to eliminate those laws and move to a freely traded system. However, exports would be forbidden and imports freely allowed when the corn price was above 48 shillings per quarter; that was roughly equivalent to the paper money 80 shillings per quarter of Liverpool's 1815 law, and the reverse when the price was below that level. While this would make grain on average, more expensive for British consumers, eliminating the cheap grain bonanza of the 1730s and forties, it would support agricultural incomes and through labor market competition raise nominal incomes outside agriculture. As the economist Thomas Malthus was to point to Liverpool in 1813-14, this had two advantages. First with imports prevented when grain prices were low, the country would be more self-sufficient in time of war since the maximum possible amount of land would be kept in cultivation. Second, the corn laws effect of forcing up wages would ensure that British labor was relatively high in cost compared to that of foreign countries and that would encourage the substitution of labor by machinery. This latter effect was a major contributor to Britain's industrial advancement. It's generally agreed among all economists that Britain's high cost of labor was an important advantage making substitution of machinery for labor more immediately profitable than in other countries, the early steam engines were very inefficient so you had to have a large advantage for steam to make them substituted for labor. An additional second order effect of higher grain prices was to raise the price of land, making it easier for proprietors to mortgage their land as had the duke of Bridgewater to pay for his canal. The low land prices of the 1740s discouraged such ventures and other industrial investment. North's corn laws and Liverpool's own corn laws of 1815 were a product of their Oxford school economic thinking. They were not simple free traders, and certainly did not favor ultra low labor costs of many disciples of Adam Smith were to do, particularly in the 19th century. The following year vitally important legislation for a relatively new industry was the life assurance act of 1774. This for the first time introduced the concept of an insurable interest so that it became illegal to take out life assurance on a third party without a legitimate economic interest in that person's life. While a maximum sum assured would be the amount of that interest. This stopped all the gambling and third-party assassinations that had taken place with the tontines and annuities of the 1690s making life assurance a respectable investment for the middle classes thereby greatly widening its scope. After North fell, his ideas did not die. They were carried on by his colleague and friend Charles Jenkinson, who became president of the board of trade in 1786 and as first Earl of Liverpool, the father and mentor of the prime minister. The Jenkinson's were also an Oxfordshire family. Charles was brought up at Shipton-under-Wychwood about four miles from his Jenkinson Baronet cousin's family seat at Walcot, which itself was close to Cornbury (Clarendon's place) and thus eight miles from great Tew. The Jenkinson Baronet's ran out of money and sold Walcot in 1758, which is why Charles Jenkinson took the initial title of Lord Hawkesbury after the family's other estates in Gloucestershire. Jenkinson entered top politics as Bute's private secretary in 1761 then became one of two secretaries to the treasury under Grenville, where he played a major role in designing the stamp act before losing office with Grenville. He had however, now being befriended by George the third, so played an increasingly important backroom role even when not officially in office. As a Lord of the treasury in the late 1760s, Jenkinson befriended North then was an increasingly vital communications link between the king and North throughout North's period in office becoming secretary at war in 1778. After North fell, Jenkinson played an important role in the maneuvering of December, 1783 that brought Pitt to power then became president of the board of trade in 1786, where he remained until 1804 cooperating with Matthew Boulton on a notable coinage scheme, which produced in 1797, the machine stamped cartwheel, penny and tuppenny pieces. Jenkinson played a substantial role in economic policy under Greenville then did so again after 1767 as a major advisor to the king and North. Out of office in 1782-84 and initially resisted by Pitt, he was an even more important economic policy maker from 1786 on pulling Pitt's government in the direction of Toryism to which he was firmly attached after 1787 or so, and providing a skeptical grownup in the room voice to Pitt and his other young Adam Smith acolytes all 30 years younger than Jenkinson. Jenkinson and North both derived their economic policies from the Oxfordshire school of economic theory. They were influenced by Adam Smith who published the wealth of nations in 1776. But unlike Pitt were not wholehearted acolytes of Smith's free trade theories, believing for example, that customs duties had an important role to play in financing British governments. Jenkinson's economic outlook can be seen from a letter to a cabinet colleague during the severe food dearth of 1800, the most difficult of the war. In times of distress, he remarked, the seller becomes master of the market and it then becomes absurd to rest one's confidence in Adam Smith, who has pushed his principles to an extravagant length and in some respects has erred. Jenkinson thus favored government efforts to alleviate famine and handouts to the poor suffering under it. Not for him, the free trading Whigs, passive response to the Irish potato famine of the 1840s. The economic traditions of the Oxfordshire school then descended to Jenkinson's son, Robert Banks Jenkinson second Earl of Liverpool, who in due course applied them to economic policy from around 1807 onwards as he became first, the most experienced economic policy maker among the senior Tory's and then prime minister. He was in many ways the most successful economic policy maker Britain's ever had, but that story is discussed elsewhere. But the ideas he used were derived from his eminent father who had 40 years experience in top economic policymaking. Through him, the ideas can be traced back through the North's and Clarendon, all of them Oxfordshire men to the nonpareil of chivalry and political creativity who died on Newbury field in 1643. The ideas deserved to be better remembered, but so do the people who created and used them. The Oxfordshire school of economic thought, it gave the world the industrial revolution and it would serve us well today. Thank you very much for listening. That is the end of Tory Stories podcast number 2.
The Oxfordshire School of Economic Thought
Episode 2
November 05, 2021
Tracing the development of the school of economic thought predominantly growing within the 17th and 18th century Tory party that animated the Industrial Revolution.
Intro/outro music:
Beethoven's Symphony No. 7 in A major, Op. 92 - Finale.
Cover image:
St. Michael and All Angels, Great Tew
Episode available at:
© 2021 Martin Hutchinson