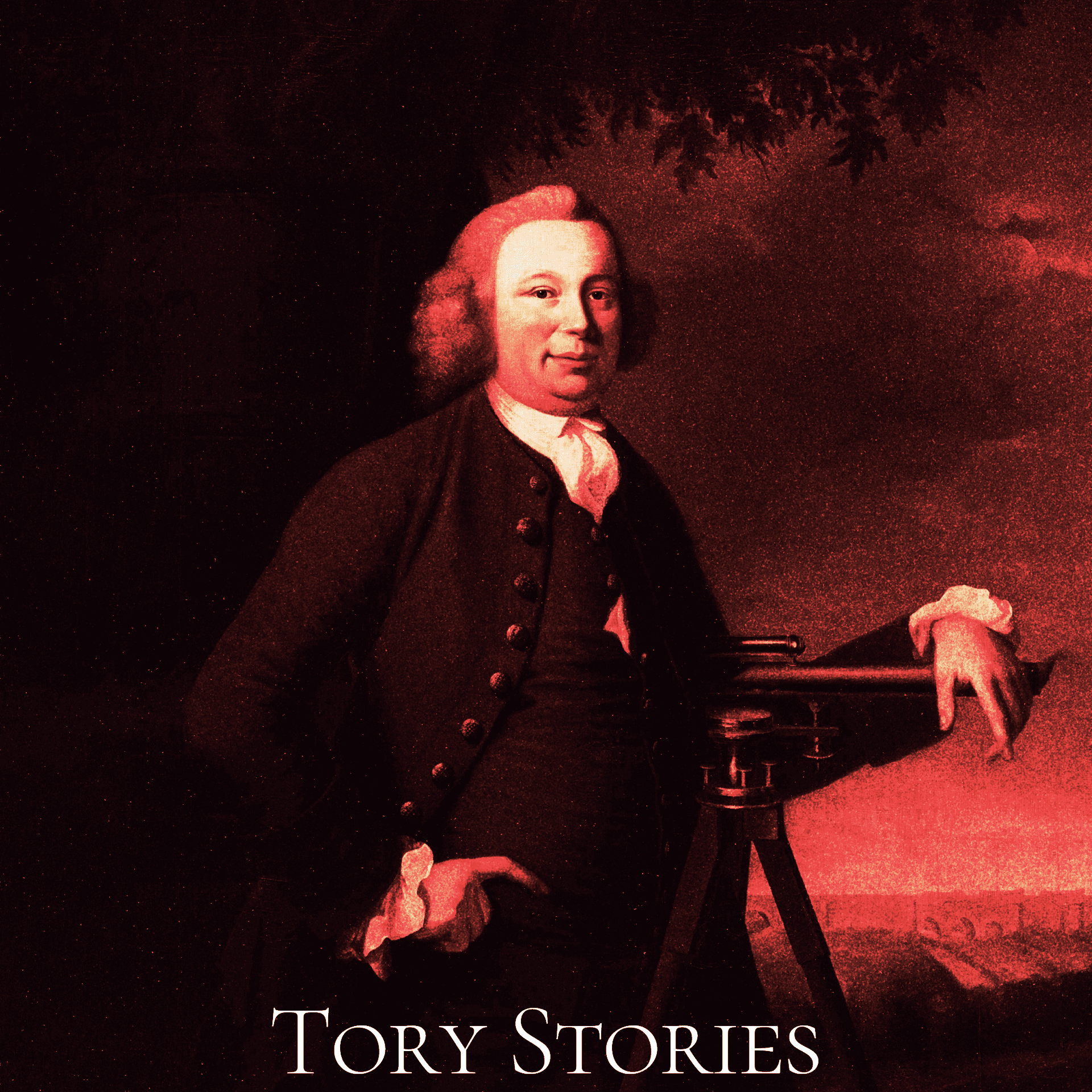 These Tory Stories podcasts aim to act as counters to the universal Whig version of history. They observe history and the world from the viewpoint of an 18th Century Tory. Their focus will be on the Industrial Revolution and the Tory achievements of 1660-1832. Tory Story IV – Who brought us the Industrial Revolution? In this Tory Story I want to look at those who brought us the Industrial Revolution. They were the most important generators of this greatest civilizational advance in world history. Everybody has heard of James Watt, but was he really the catalyst? (I will argue: no.) There is no single answer to this question. There are however around 20 people who played distinctive roles in the process. Only some were inventors, and those in several different fields. Some were industrialists. Some were scientists, who invented the ideas on which the Industrial Revolution was built. Finally, there were a few enlightened statesmen, who put in place legislation that assisted the process, moving Britain and the world towards a future that they could only dimly discern. To begin with, I look at the figures from the 17th century, who put in place important preconditions for an Industiral Revolution that had not yet begun to happen. Without their work, industrialization would not have happened, or at least it would not have happened in Britain. We might call them, not fathers but grandfathers of the Industrial Revolution. The earliest grandfather was a polymath lawyer, Francis Bacon. Bacon had two major contributions towards Britain's industrialization. The more important was the Scientific Method, propounded in his 1620 treatise, "Novum Organum Scientiarum." Bacon's method of induction involved building a theory of general axioms based on particular observed cases and then testing that theory through further experimentation. Each set of axioms could then be built upon to create more general axioms, building the scientific edifice on a solid foundation of experimental observation. This iterative combination of intellectual reasoning and experimentation was essential for the scientific, technological and engineering work that produced industrialization. Others had come close to it before Bacon, but he systematized it and made it a widespread intellectual paradigm. Bacon's other major contribution was to tell James I while Lord Chancellor that substantial forced emigration of British indentured servants brought double benefits: "the avoidance of people here, and in making use of them there." That raised British wages (at a time when they were near a 300-year low) and made Britain the dominant colonist in North America and the Caribbean, producing immensely profitable taxable crops of tobacco and sugar that financed both the era's wars and industrialization itself. Other lawyers were also important in establishing a firm foundation for the Industrial Revolution, in particular rock-sold property rights, equality before the law between the well-connected and the obscure and patent rights. In the 17th century, Edward Coke, John Selden and Sir Matthew Hale all played roles in establishing these legal principles fully independent of the Crown (and, therefore, of the state). In the following century, Sir Edward Blackstone codified English common law, thereby making it readily comprehensible for ordinary people, and not a specialized arcana that only lawyers could penetrate. Bacon was also the inspiration for the Royal Society, founded in 1662 as what he called a "House of Solomon" for scientific wisdom. In its early years, the Royal Society became the leading entrepot of scientific wisdom in Europe, fostering both the Scientific Method and scientific knowledge itself. Its Restoration leaders, Robert Boyle, Robert Hooke, Christopher Wren, John Flamsteed, Edmond Halley and above all Sir Isaac Newton made Britain a scientific, technological society, changing the way less eminent men were educated and thought about scientific and engineering advances. After 1700, the Royal Society succumbed to gentlemanly somnolence, but Newton and Halley survived to inspire their successors well into the new century. Apart from Newton, the Royal Society's most important members for future industrialization were Robert Boyle, whose Boyle's Law was central to steam power and Robert Hooke, whose work on springs and microscopy was no more important than his invention of the escapement and patronage of the clockmaker Thomas Tompion. Tompion, the first maker of precision clocks in Britain, made important advances in materials technology and fine engineering that became important both to John Harrison's work on chronometers and to industrial machinery in general. In the Restoration era, the Royal Family was also important in preparing society for industrialization. Charles II ruled more strictly according to law than had his predecessors, forming a contrast to his absolutist Continental contemporaries and strengthening the system's legal protections of property and enterprise. Charles II and James II still had a major role in economic policy, and after 1674 avoided costly wars, allowing the new revenue sources from customs and excise duties on rapidly growing imports to bolster the nation's finances while keeping taxation at a low and benign level. Their emphasis on trade and abandonment of the early Stuart creation of state-directed monopolies moved the economy substantially towards free markets. They also built up the Royal Navy while having only a modest standing army, pursuing an extra-European trade-oriented foreign policy that in the following century paid huge dividends in revenues and markets. Prince Rupert (Charles II's first cousin and uncle of the future George I) played a major role in the Navy, in scientific innovation (Prince Rupert's Drops) and in non-European expansion -- he was a founder in 1670 of the Hudson's Bay Company, whose hinterland Prince Rupert's Land was Britain's largest colonial territory at 1.49 million square miles. His encouragement of science, new knowledge and exploration signified the reorienting of Royal and political leadership towards functions that would benefit ordinary people. He also epitomised the Restoration's "can-do" spirit that inspired the entrepreneurs of the following century. The 17th century was the most intellectually vibrant century the human race has ever enjoyed. Beyond Bacon and Newton, the century's thinkers and statesmen produced advances in the social sciences that were vital both to industrialization and to our modern world in general. I talked in Tory Stories 2 of the Oxfordshire School of economists, descending from Lucius Cary 2nd Viscount Falkland's Great Tew circle. They founded both a workable system of free-market economics and, in the Tory party, the political system that gave Britain industrialization itself. The central figure in this change was Edward Hyde, Earl of Clarendon, whose Tenures Abolition Act 1660 was the greatest single step towards industrialization. It set up a truly free market for land, enabling people to mortgage and sell it. That liquefied the British economy's largest asset. The 17th century saw only preliminary moves towards industrialization itself. Dudd Dudley and Clement Clerke both produced iron from coke or coal, pre-dating Abraham Darby whose more famous), but their process was uneconomic, since forests were not yet so denuded as to make wood for charcoal a scarce resource. (The wars of 1689-1713, with their demand on wood for naval shipbuilding, would produce this necessary economic transition.) As for steam engines, Jeronomio de Ayanz y Beaumont had produced a steam pump in Spain in 1606, the Marquess of Worcester produced a design in 1655 and Thomas Savery patented one in in 1698. All three of their designs were quite similar, all were very inefficient and none involved moving parts. Thus, the true inventor of the steam engine was Thomas Newcomen in the following century. Now I come onto the fathers of the Industrial Revolution, those who created it directly. Since steam engines were the central technology, we should first apportion the credit for them. The conventional wisdom is that steam engines were invented by James Watt and that the Industrial Revolution get started just as Watt's rotary engine came on the market. That is wrong in both respects. I suggested in Tory Stories 3 that the Industrial Revolution took off about 15 years before Watt's rotary engine. Watt's advances were important but formed only one stage, the second, of the three stages necessary to get to the railways, the definitive steam engine application. Thomas Newcomen, a Dartmouth ironmonger, began experimenting on steam engines about 1703. His early experiments met with the same problem as had Savery's pump – the steam would not cool fast enough for the engine to operate at a reasonable pace. However, on one of his experiments the cylinder was cracked, allowing a jet of water into the steam immediately, producing a fast and powerful stroke. Newcomen accordingly modified the design to inject a jet of water into the cylinder. After further experiments and an installation at the Wheal Vor tin mine that was not wholly satisfactory, Newcomen's first successful "atmospheric engine," powered by atmospheric pressure alone, was built at Dudley Castle in 1712. This was the first steam engine with moving parts, which functioned for at least 70 years pumping water out of a coal mine next to Dudley castle. Newcomen was forced to operate under Savery's patent, but that had been extended to 1733, longer than any Newcomen patent taken out in say 1710 without an additional Act of Parliament. Patents were normally 14 years. Savery's contacts may also have been helpful, but by 1715 when "The Proprietors of the Invention for Raising Water by Fire" was set up to raise money, Savery had died. "The Proprietors" raised about £20,000 divided into 80 shares, probably arranged by the "Hollow Sword Blade Company" later the sponsor of the South Sea Bubble and really the first merchant bank. Newcomen had a share in The Proprietors, but possibly only one. However, he made money from installations; of which there were 110 by 1733 when the patent expired compared with only 48 steam engines in France as late as 1816. "The Proprietors" shares were modestly profitable, paying £30 per share dividends in most of the patent's 18 remaining years on an investment of about £250. Newcomen's achievement should not be underestimated. He was working with Queen Anne-era metalworking standards, so pistons fit into cylinders only within an inch or so. His "atmospheric engines" were very thermally inefficient, one third of the efficiency of the later Watt engines, so they were most useful in coal mining districts, because coal was expensive and difficult to transport. Nevertheless, Newcomen engines were still being installed in the 1790s, to avoid the Watt patent, and by 1800 1,400 Newcomen engines had been installed, over 70% of total installations, compared with 496 Watt engines. It was Newcomen's invention, two generations before Watt's, that made steam engines an important part of Britain's industrial landscape. If you date the Industrial Revolution by steam engines, it began in the reign of Queen Anne, not George III. James Watt trained as an instrument maker in London, before returning to Glasgow and setting up a small instrument-making workshop in Glasgow University. In 1763, Watt set out to repair a Newcomen engine owned by the university, discovering its inefficiencies. In 1765 he discovered that a separate condenser would greatly improve the engine's efficiency, taking out a 14-year patent in 1769. He then formed a partnership with John Roebuck, himself an innovator in three quite separate industrial technologies, to construct a full-sized engine to pump out Roebuck's mine but was still unable to make a sufficiently tightly machined cylinder. When Roebuck went bankrupt in 1772, Boulton bought his interest (that's Matthew Boulton) and Watt moved to Birmingham. The full partnership Boulton and Watt was formed in 1775, after Boulton had used his Parliamentary influence to extend the life of Watt's patent from 1783 to 1800. Watt's engine only became a major improvement on Newcomen's with the use in 1776 of a cylinder boring machine developed by the ironmaster John Wilkinson. Together with the condenser this achieved a threefold improvement in the engine's thermal efficiency – John Smeaton calculated the "duty" of a Watt engine (the amount of water it could raise 1 foot using a bushel of coal) at 18.9 million pounds, compared to 5 million for a Newcomen engine. In 1783, Watt produced a rotary engine, which could be used to power machinery, but like Newcomen's engine still relied on atmospheric pressure for power. Even after this invention, Watt's engine was slow to catch on. Wilkinson bought the first engine and produced cylinders for Boulton & Watt under contract; Samuel Whitbread, the brewer, bought the second, which was used as a London demonstration. However, the first textile mill to use a rotary Watt engine, at Papplewick in 1786, went bankrupt and Watt engines were not universal in the textile business even by 1800. Their market penetration was however increased by Boulton's aggressive exploitation of the Watt patent. Watt engines were a big advance on Newcomen, but still had severe limitations. Being "atmospheric" they had to be large, limiting their applicability in industry, and their power to weight ratio was insufficient to power railway engines. The next step required engines using steam at pressure of several atmospheres, now possible due to Wilkinson's boring machine and new inventions in machine tools. The first "compound" engine, with a high-pressure cylinder and a low-pressure one, using the steam twice for maximum efficiency, developed by Jonathan Hornblower in 1781, could not be sold because of the Watt patent. Only after 1800 did high-pressure and compound engines become common, developed by Richard Trevithick, Arthur Woolf and Matthew Murray. Woolf's "Cornish Engine" of around 1815 had a "duty" of 50 million pounds, almost three times that of the Watt engine -- it could thus have been used for railways. However, after demonstration models by Trevithick, it was Murray who in 1812 produced the first commercially successful steam engine "Salamanca", named after Wellington's Peninsular War victory and deployed at the Middleton Colliery near Leeds. Following Salamanca's success, other railway engine developers emerged, with George Stephenson developing the first railway services on the Stockton and Darlington Railway in 1825 and the Liverpool and Manchester Railway in 1830, using his engines "Locomotion" and "Rocket." The Industrial Revolution involved a lot more than steam engines. For one thing, it required the development of an entirely new form of organization, the large factory with several hundred or even thousands of employees and an optimized workflow. The first of these was the ironworks developed by Sir Ambrose Crowley at Winlaton, Northumberland between 1691 and his death in 1713. Crowley, from a Midlands nail-making family, set up a nail works in Sunderland in 1682, where he could import bar iron from Sweden, a cheaper source of charcoal-fired iron because of its plentiful forests. By using a coastal site and distributing by ship through a London warehouse, Crowley acquired a substantial cost advantage over Midlands nailmakers, who had to use the era's abominable roads. In 1691 he shifted operations to rural Winlaton, probably because his Catholic specialist nailmakers from Liege were harassed by Sunderland's Whig mobs. At Winlaton and nearby Swalwell, Crowley built an integrated ironworks with over 1,000 employees and tight quality control that became the Navy's largest supplier. Crowley himself remained in London, overseeing marketing and distribution and becoming Sheriff of the City of London and a Tory MP, but instituted a "Law Book of the Crowley Iron Works" that included a welfare plan and HR practices more typical of the late 19th century than the 17th. In logistics, quality control and HR, Crowley was a pioneer; the Industrial Revolution depended crucially on all three skills. The next group of industrialists all got their start in their 1760s. Overall, with an acceleration of patent applications and economic growth, and new canal and country bank networks, the Industrial Revolution took off in the late 1760s, and these industrialists were its pioneers. Modern marketing was invented by Josiah Wedgwood, who opened his first pottery in 1759 and achieved a business breakthrough by a sale to Queen Charlotte in 1764. His potteries mostly employed traditional production methods, yet through sophisticated design, marketing and distribution they achieved a global market and consumer salience previously impossible. Wedgwood's innovative design and marketing showed the way to the mass consumer society of the next centuries; they were as important to modernity as James Watt's condenser. John Wilkinson, known as "iron-mad" built a collection of iron works larger than Crowley's, using the new canal network for distribution and pioneering the use of iron in many new areas. However, his greatest contribution was his cylinder boring machine, clamping the solid cylinder stock to the bench and then, using water-power, rotating a very hard iron boring tool against it. This was initially used for cannon but from 1776 used for the cylinders of Watt's steam engines, achieving a tenfold improvement in the fit between piston and cylinder "to the width of a shilling." Later Wilkinson went into the copper business, buying Cornish copper mines, fitting Watt engines for pumping and using the resulting product to produce a "token" copper coinage. Matthew Boulton's principal importance is as the sponsor of James Watt's steam engine; Boulton and Watt became its principal manufacturer after 1783 and thus became one of the most important early industrial companies. Before that, Boulton set up the Soho Manufactory in 1765 and pursued a career of widespread industrial experimentation, competing with Wedgwood in silverware and ormolu ware, being a founder of the intellectually important Birmingham Lunar Society, sponsoring the Birmingham Canal and later manufacturing the "cartwheel" copper pennies and twopence pieces of 1797 under the direction of Charles Jenkinson, first Earl of Liverpool. His hit-and-miss approach to enterprise meant he never became particularly rich, but his contributions were highly significant. Undoubtedly the best businessman of the Industrial Revolution's pioneers was Sir Richard Arkwright – the only one who got a knighthood. He ended up richer than Wedgwood, having started with fewer advantages – he was completely unschooled, then became a barber and invented a waterproof periwig dye, from the proceeds of which he funded his textile empire. He hired a clockmaker John Kay to design a rotary spinning machine, the "spinning frame" initially telling Kay he was producing a perpetual motion machine. With his spinning frame he set up a mill at Cromford in 1771 with two partners, then expanded into further mills, all powered by water wheels. Making patterned cotton fabrics was illegal, by a truly foolish piece of Whig 1720 legislation so, possibly with the help of 2nd Earl Gower, of whom more below, he got the law changed in 1774. From there on, his ascent was swift, employing over 5,000 people in the early 1780s, mostly children, who were cheaper, and surviving the destruction of his Birkacre factory by a Luddite arson attack in 1779. Arkwright retired in the early 1780s and his son also Richard took over the business. He maintained a position in textiles, expanding by lending to other manufacturers and foreclosing when borrowers got in difficulty; he did the same on the aristocracy's landholdings as well as building the successful Cromford Canal. By his death in 1843 he was the richest commoner in Britain, worth £3.5 million. Finally, there were two important figures who broadened the Industrial Revolution and introduced it to new fields. The more important of these was Henry Maudslay, who got his start as apprentice to another important London-based engineer, Joseph Bramah. Bramah was a prolific inventor, designing a modified water closet (which remained a profitable business through the early 19th century) a patented lock, which was not "cracked" until 1851 and the hydraulic press. He also realized the need for much tighter engineering tolerances but was less adept at production – his locks could not be manufactured profitably until Maudslay joined him in 1790. Maudslay began by organizing Bramah's manufacturing operation, then in 1797 set up his own business. There he invented the screw cutting lathe, the bench micrometer, a steam dredger, a table-top steam engine and established the machine tool industry. He was also the principal designer of the Portsmouth Naval Block Works, the world's first example of mass production, able to produce 130,000 pulley blocks a year using interchangeable parts, a key Maudslay innovation that was not general until the 1850s. Both Bramah and Maudslay had important pupils; Bramah's most important was Joseph Woolf, a pioneer in compound engines, while Maudslay's included David Napier, Joseph Whitworth, Joseph Clement, James Nasmyth and Richard Roberts, inventor in 1822 of the most effective power loom for the textile industry. Between them, Bramah and Maudslay hugely improved the tolerances used in manufacturing – without their improvements railway engines would have been impossible – and invented most of the machine tools that would build 19th century engineering. Neither became wealthy, but both built engineering businesses lasting more than a century. The other industrial innovator, creating an entirely new sector, was Charles Tennant, who in 1798 gained a patent for a new method of bleaching textiles, previously done by soaking them in urine and leaving them for 18 months. With his new "bleaching powder" Tennant set up a factory at St. Rollox near Glasgow and thereafter diversified, so that by 1830 St. Rollox was the world's largest chemical factory, spread over 100 acres with 250,000 square feet of floor space, only 1,000 employees, and from the following year its own private railway link. The chemical industry is generally regarded as a mainstay of the "second industrial revolution" from the 1870s; Tennant's success at St. Rollox shows the industry was already very substantial and profitable half a century earlier. With Michael Faraday inventing the electric motor in 1821 and the dynamo in 1831 and Goldsworthy Gurney's road carriages competitive in performance with railways, the seeds of the "second industrial revolution" were all sown before 1830. The Industrial Revolution also involved infrastructure. There was a continuous program of upgrading Britain's winding, muddy road network, with the principal figures being Thomas Telford and John McAdam, who invented "macadamization" a road building process involving crushed stones bound with gravel on a firm base of larger stones and given a camber to ensure proper drainage. Earlier, the rivers had been made navigable, improving shipping possibilities, while there were two attempts to drain the Fens, one in the 1630s and the second successful one in the 1820s involving steam pumping technology. However, by far the most important infrastructure upgrade was the canal system, mostly built in three decades after 1760 and designed by James Brindley. James Brindley got involved in canals through the Staffordshire landowner Granville Leveson-Gower, 2nd Earl Gower. Gower around 1757 hired Brindley to carry out a survey of the future Trent and Mersey Canal. This 93-mile canal proved too expensive for Gower's pocket alone, but Gower had married the Duke of Bridgewater's sister and so introduced Brindley to Bridgewater, coal from whose mines at Worsley needed a much shorter canal to reach a market in Manchester. The Bridgewater Canal was authorized in 1759, the first stage completed in 1761 and the final canal to Liverpool completed in 1765, all paid for by Bridgewater. This was the first major canal completed. It demonstrated the economic effect a canal could have, halving the price of coal in Manchester, and deriving a large profit for Bridgewater's coal mines. The benefits of canals for transporting heavy goods were simple. The maximum load for a horse-drawn cart was about 2 tons, and that required two men to lever the cart out of innumerable potholes or rescue it when it ran off the road. However, a canal narrowboat could carry 50 tons of goods, and required the same horse and the same two men, one to guide the barge and the other to tend the horse. Canals were therefore potentially about 25 times as productive as road transport for heavy goods such as coal. After the Bridgewater Canal, the first large canals to get Parliamentary approval were the Staffordshire and Worcestershire and the Trent and Mersey, both approved in May 1766 by the same Act of Parliament, sponsored by Gower. Brindley was heavily involved in the engineering of both canals; they were part of his "Grand Cross" scheme to link the Trent, Mersey, Severn and Thames rivers. He was also involved in the design of the Birmingham Canal, the Coventry Canal, the Oxford Canal (all part of his "Grand Cross" scheme) and the Leeds and Liverpool Canal, though he died in 1772 before most of those canals were finished. Brindley knew that, compared to the Bridgewater Canal, sponsored by a Duke, his Grand Cross canals were much longer and would be financed mostly by local tradesmen of limited means. Hence, they should lack the Bridgewater Canal's luxury features. The canal routes were designed to follow the contours of the land, producing longer, winding canals but with fewer viaducts and tunnels, both very expensive. He also designed them with only a 7-feet width, rather than the Bridgewater's 15 feet, making them single-track thoroughfares for "narrowboat" canal boats, 7 feet wide and up to 70 feet long. Brindley's Grand Cross canals created for the first time a national transportation network, so heavy raw materials could reach the new factories while heavy goods from the industrial Midlands could be transported cheaply both nationally and, through the ports, internationally. Brindley never became rich, receiving a few hundred pounds per annum from each canal he advised. Moreover, his last years, dashing around the Midlands on horseback from canal to canal, may have been stressful enough to shorten his life. Nevertheless, he has an excellent claim to rank as the Father of the Industrial Revolution. Infrastructure also used new technologies. One that caught on remarkably quickly was gas lighting. William Murdoch, of Boulton and Watt, was the first person to light his house by coal gas, in 1792. Further experimentation by Friedrich Accum, Friedrich Winsor and Samuel Clegg led to Pall Mall being gas-lit as a demonstration project in 1807. The Gas, Light and Coke Company was formed with a £1 million share issue to light central London in 1812 and the great majority of provincial towns had gas street lighting, gas light in factories and some domestic gas lighting by 1825. Street lighting and domestic lighting were important, but gas lighting's greatest economic effect was in factories, which could now run 24 hours if sales were good. Finally, we come to the statesmen whose work facilitated industrialization. Four statesmen who were in office as the Industrial Revolution took off and whose work directly facilitated it were Gower, William Pitt the younger and the two Jenkinsons, father and son, the first and second Earls of Liverpool. Gower, first, was so important a figure in Britain's economic development it is a scathing criticism of the history profession that no full-length biography of him exists. He gave James Brindley his start in canal construction and steered the early canals through Parliament. Also, in 1764 he formed a partnership, Earl Gower and Company to develop the coal, lime and ironstone resources of his estates around Lilleshall, Staffordshire, building the Donnington Wood Canal, which was completed in 1768. Initially Earl Gower and Company acted primarily as landlord, but in 1792 the partnership bought the Donnington ironworks and began operating it directly, being replaced by the Lilleshall Company in 1802, in which Gower's second son 1st Earl Granville became a partner. And Lilleshall survived until the blasted socialists nationalized it in 1949. Politically, Gower served as Lord Privy Seal in 1755-57, and returned to government in 1767, adding a Tory flavour to the Grafton ministry, and solidifying its expertise in economic and industrial matters. He remained through the North ministry until 1779, being a noted hard-liner on dealing with the Americans, but resigned in disgust at North's vacillations. He was invited four times to become Prime Minister by George III but turned the King down each time. Then in December 1783, Gower was the most important sponsor of Pitt's sudden emergence and as Lord President of the Council he was the keystone member of Pitt's initial Cabinet, being seen by North as forming a coalition with Pitt rather than merely serving in his government. Gower was in office for the first 11 years of Pitt's ministry, pushing it in a Tory direction, in which he was joined after 1786 by Jenkinson. His influence was further increased by his former land agent Thomas Gilbert serving from 1784 to 1794 as Chairman of the House of Commons' Ways and Means Committee. At his death, Gower, now Marquess of Stafford, was the fifth richest man in Britain, with a net worth of £2 million. Gower brought his colleagues an understanding of industrialization and the national economy beyond London, which was to prove invaluable to both North and Pitt. Groomed for leadership by his domineering, elderly father, William Pitt the younger achieved the pinnacle of power extraordinarily young, then performed with remarkable ability. He had read Adam Smith's "The Wealth of Nations" as a teenager and absorbed its teachings – Smith himself was of course a major inspiration to the industrialists and statesmen who followed him. Even though the national budget was very shaky when Pitt took over, he took Smith's advice and lowered customs duties on the easily smuggled items of tea, wine, spirits and tobacco. This, together with energetic customs administration, brought in £2 million of additional revenue and stabilized the nation's finances. Thereafter, the economy boomed, and Pitt was the first to recognize the changes in it in his historic budget speech of 17 February 1792. However, the heroic portrayal by Victorian historians of one who achieved everything as a paragon standing alone is wrong; in his early years of power, Pitt's fine economic policies owed much to Gower and Jenkinson, both a generation older. Later, apart from the older Dundas, Pitt amassed a solid collection of able colleagues and younger acolytes. He eventually became personally isolated, descending into illness, alcoholism and debt and dying at 46. Charles Jenkinson 1st Earl of Liverpool, father of the prime minister, was cousin to an ancestrally Tory line of Oxfordshire baronets. He entered top politics as Bute's private secretary in 1761, then became one of two Secretaries to the Treasury under Grenville, where he designed the Stamp Act, before losing office with Grenville. As a Lord of the Treasury in the late 1760s Jenkinson befriended North, then was an increasingly important communications link between the King and North throughout North's tenure, becoming Secretary at War in 1778. After North fell, Jenkinson played a supporting role in the manoeuvring that brought Pitt to power, then became President of the Board of Trade in 1786, where he remained until 1804, co-operating with Matthew Boulton on a notable coinage scheme (the Cartwheel Twopence piece) and acquiring the barony of Hawkesbury in 1786 and the earldom of Liverpool in 1796. He derived his economic policies from the Oxfordshire School of economic thought; unlike Pitt he was not a whole-hearted believer in Smith's free-trade theories, believing that customs duties were important elements in financing British governments. Finally, Robert Banks Jenkinson, 2nd Earl of Liverpool was prime minister during the period the Industrial Revolution came to full flower. I have covered his achievements elsewhere; there were two especially important for the Industrial Revolution. The Corn Law of 1815 protected British agriculture and ensured that the Industrial Revolution would continue based on high wages, lessening manufacturer profits but sharpening the incentives for technological innovation. Second, his 1819 return to the Gold Standard not only set Britain up as the centre of world finance, it cemented its position as the high-wage nexus of industrial innovation, whose productivity enabled it to dominate world markets. His policies were partially reversed over the decades following his death; that reversal caused Britain's industrial lead to dissipate and other countries to erode her competitive position. In summary, the Industrial Revolution had many fathers, of which a few were especially significant. Thomas Newcomen made the technological leap forward that made it all possible. Josiah Wedgwood was the most important creator of a modern worldwide manufacturer. James Brindley made the crucial infrastructure step that unified Britain's market and manufacturing capability. Finally, two second Earls, Gower and Liverpool, presided over almost all the Industrial Revolution's most creative years, designed the policies and accumulated the knowledge needed for Britain's industrial leadership. There you have it – five fathers, not one, all of whom deserve our utmost gratitude. Thank you very much for listening. That is the end of Tory Stories Podcast No. 4
Who Brought Us The Industrial Revolution?
Episode 4
April 17, 2023
Looking at those who brought us the Industrial Revolution: the most important generators of this greatest civilizational advance in world history.
Intro/outro music:
Beethoven's Symphony No. 7 in A major, Op. 92 - Finale.
Cover image:
James Brindley by Francis Parsons
Episode available at:
© 2023 Martin Hutchinson